McCall Idaho Resorts, Top-Notch Lodging For Your Next Vacation
McCall, Idaho resorts provide incredible lodging options where you can get the rest you need so you can experience all the Payette National Forest's 2.3 million acres of adventure. Located in the middle of Payette National Forest, McCall, Idaho is a quiet mountain town that rests on Payette Lake's southern shores. Home to two fantastic ski resorts, some of the best mountain biking in the state, and more fishing and boating opportunities anyone could hope for, the McCall, Idaho area is a must-visit destination for every outdoor enthusiast.

Luxury Resorts, The Perfect Blend Of Nature and Adventure
Whether you're looking to hit the slopes of the two nearby ski mountains, eager to spend some time on the water, or can't wait to burn down some mountain trails, the McCall area is a vacation must.
Resorts and Lodging With Outdoor Adventure And A Side Of Pampering
Vacation is supposed to be rejuvenating. For some, this means escaping into nature; for others, it means fine wine and delicious food after a day at the resort spa. Many people appreciate both, but regardless of any specific vacation want/need, chances are you'll find it in McCall.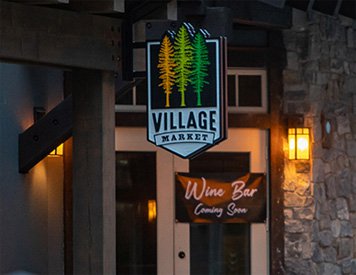 Scratch Your Adventure Itch In McCall
There is no end to the outdoor opportunities of Payette National Forest. Here is a snapshot of the adventures that are waiting for you:
Two major ski resorts
Snowshoeing
Backcountry Skiing
Hiking
Mountain Biking
Whitewater Rafting
Water Skiing
Zipline Tours
Golfing
Fishing
Wine, Dine, and Spa Time
No vacation is complete without some of the finer things in life like good food and drink and the opportunity to pamper yourself or someone you love. The dining options at some of the resorts in/around McCall will be enough to have you coming back for more, but throw in first-class spa treatments, and what more could you want.

Three Great Resort Vacation Destinations To Stay
For those that want to camp, backpack, or shall we say rough it — nature offers plenty of options near McCall. But, if you're looking to spoil yourself with some of the best lodging options you will find in Idaho, look no further. The McCall area has three excellent choices for lodging:
Tamarack Resort
Shore Lodge
Bear Creek Lodge
Let's take a look at what each of these fantastic properties has to offer.

Tamarack Resort — The Crème De La Crème
As one of the few destination resorts in Idaho and the only one in the McCall area, Tamarack Resort is a wonder to behold. This year-round resort sits on the shores of Lake Cascade outside of Donnelly, Idaho, and is home to some of the best outdoor adventure found in Idaho. With lodging choices for every budget, you can choose to stay in the lodge, cottages, townhomes, chalets, or estate homes — all well equipped with Wi-Fi, within walking distance to excellent restaurants and a grocery store, and near the many amenities found here. Home to one of Idaho's best ski resorts, Tamarack is an incredible year-round destination for families, couples, and friends. The property is also an excellent place for business events, weddings, and reunions. Here's what you'll find at Tamarack Resort:
Skiing and snowboarding
Mountain biking
Full-service spa
Daycare
Multiple restaurants on site
Event booking
Onsite grocery store
Lake and river access for boating and fishing
Regardless of your desire for outdoor opportunities, to stay at Tamarack is to have access to some of Idaho's most incredible mountain adventures — the perfect place to experience nature all year long.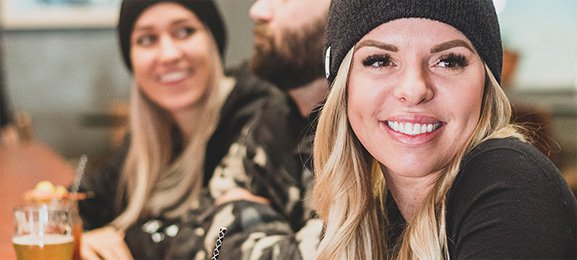 Shore Lodge — A McCall, Idaho Icon
The Shore Lodge is appropriately named as this resort sits directly on the shores of Payette Lake. A destination for Idahoans since 1948, Shore Lodge is synonymous with McCall. Regardless of the time of year, patrons are blessed with scenery that is sure to take your breath away, and the amenities found here leave nothing to be desired. With fine dining, comfortable rooms, great event space, and direct access to Payette Lake, no one can deny this place is magical. Sitting in downtown McCall, Shore Lodge is a short drive to two major ski mountains, Brundage Mountain and Tamarack resort, not to mention the lodge is a short walk from McCall's many dining options. But Shore Lodge is the kind of place you don't have to leave if you don't want to — whatever you desire, they've got you covered. Check out this list of some of the amenities offered at Short Lodge:
Direct access to Payette Lake
Heated pool with poolside bar
Full-service spa
Two restaurants and a bar on site
Kid's playroom and summer day camp
On-site movie theater
Event booking
Mercantile
Whether you're looking for a quiet weekend of luxury or a cozy retreat after hours on the mountain, Shore Lodge should be on your list of places to stay.
Bear Creek Lodge — A Charming Escape
For those wanting to step away from crowds to enjoy time with family, host a wedding, or looking for a place for a business retreat, Beer Creek Lodge should be at the top of your list. Located just west of McCall, this unique resort consists of a 9-room main lodge, 2 duplex cabins (4 units), and 2 three-bedroom family cabins. The perfect location for a mountainscape wedding or corporate retreat, Bear Creek Lodge is the closest lodging to Brundage Mountain. From summer to winter, this quaint lodge is a great place to escape the busyness of life and breathe in the fresh mountain air of Payette National Forest. Staying here, it almost feels like you go back in time. Enjoy the variety of activities at Bear Creek Lodge:
Private pond
Horseshoe pits
Direct access to hiking and biking trails
Snowshoeing
500 miles of groomed snowmobile trails

Plan Your Next Vacation Adventure
The secret has been out for a while, McCall, Idaho is a year-round vacation destination of choice for many. The hardest decision you have to make isn't whether or not you come; it's where you will stay.
Tamarack Resort – For those who want a place that has it all, including a ski mountain with the best Idaho skiing, this is an easy decision.
Shore Lodge – Lakeside luxury at its finest.
Bear Creek Lodge – A quiet resort experience removed from the rest of the world.
Regardless of where you choose to stay, we know you'll love your next vacation adventure in the heart of Payette National Forest