Join us Saturdays & Sundays, May 29th - September 5th, exploring the trails of Tamarack Resort as we learn about the rich culture, history and wildlife of Idaho's Payette River Mountain Region. All hikes are led by Tamarack's Licensed Hiking Guides. Morning hikes are beginner/intermediate non-lift served and afternoon hikes are intermediate+ and may include lift access.
Location: Meet 15 minutes before departure at Guided Services- located downstairs of the Monte Verde Building, in Village.
Bring your camera, sunscreen, water and appropriate footwear and attire.
Click here to see all the trail maps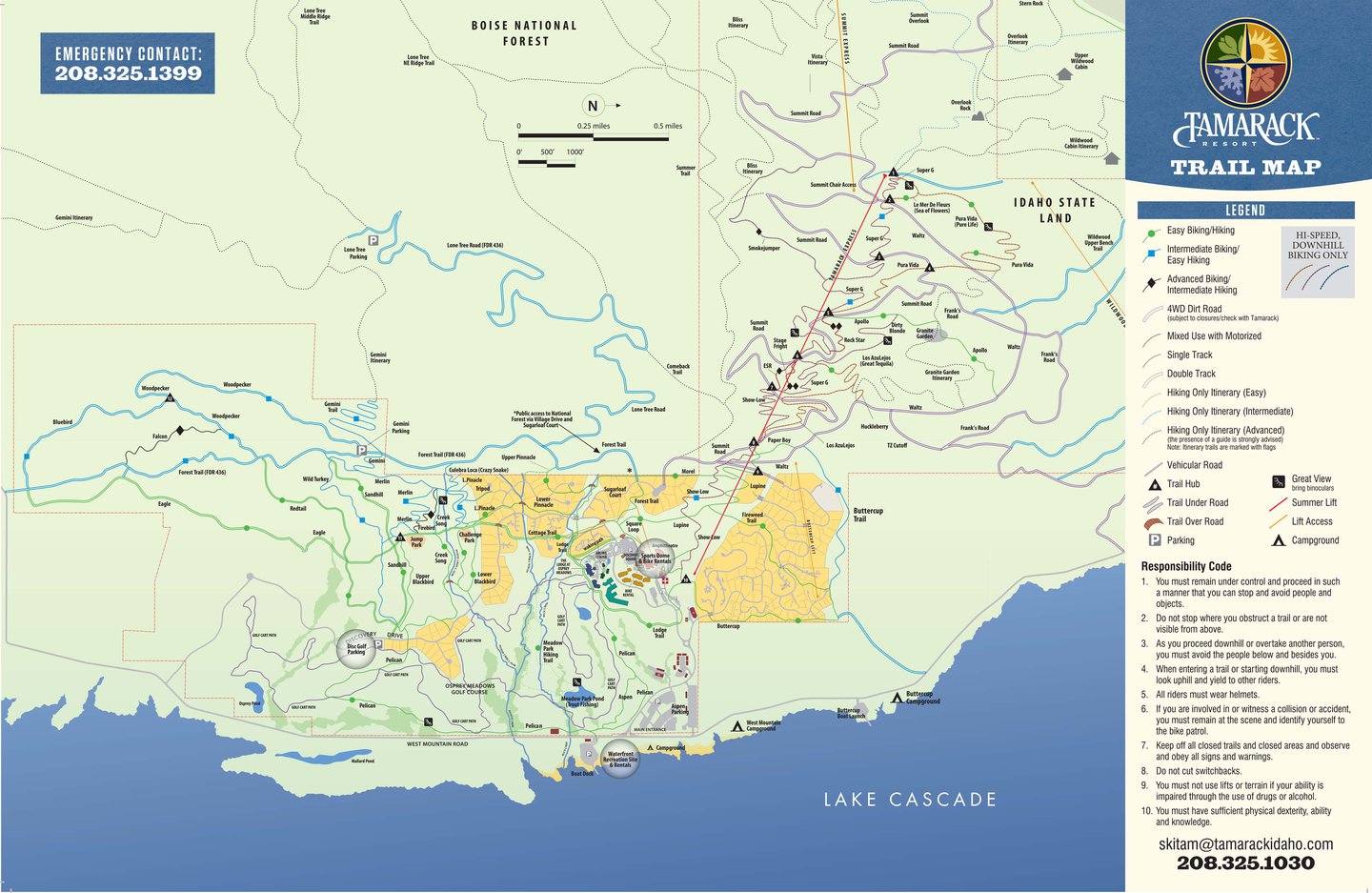 Click here to download the Trail Map.
Frequently Asked Questions
Free for Boundless Passholders. $15 for all others. Some hikes may require use of Chairlift- lift ticket extra and must be purchased at Ticket Desk for non passholders.
Don't have a reservation? Limited walk in availability- check in at Activities Desk in the Village. Hike schedule and trails are subject to change depending on weather conditions.
Tamarack Resort requests a 48hrs minimum notice in order to return a full refund. If guests request a refund/cancelation within less than 48hrs Tamarack will grant a 50% refund.
For further questions and updated location information please contact 208-325-1030 or email skitam@tamarackidaho.com