Did you know you can spend a week at Tamarack Resort in summer before repeating one of its many activities? This unique and impressive detail is the focus of a quote made by Tamarack VP of Operations Wolfe Ashcraft in a recent Idaho Press article. For the TL; DR audience:
"You need a full week to experience every activity we offer. We have a 'park once, adventure for days' vibe here, and our frictionless access to activities makes it easy to do it all."
If you've never had the pleasure of an Idaho summer vacation at Tamarack Resort, you might be thinking this is an exaggeration. Well, we went ahead and did the math, and guess what? It would take you nine days (yes, nine!) to adequately experience every summer activity once while leaving plenty of time for meals and sleep.
Still not sure if you believe it? Then to prove it to you in the most helpful way possible, here's a nine-day itinerary, packed with all the things you can do at the resort during summer—ranging from easygoing to exciting.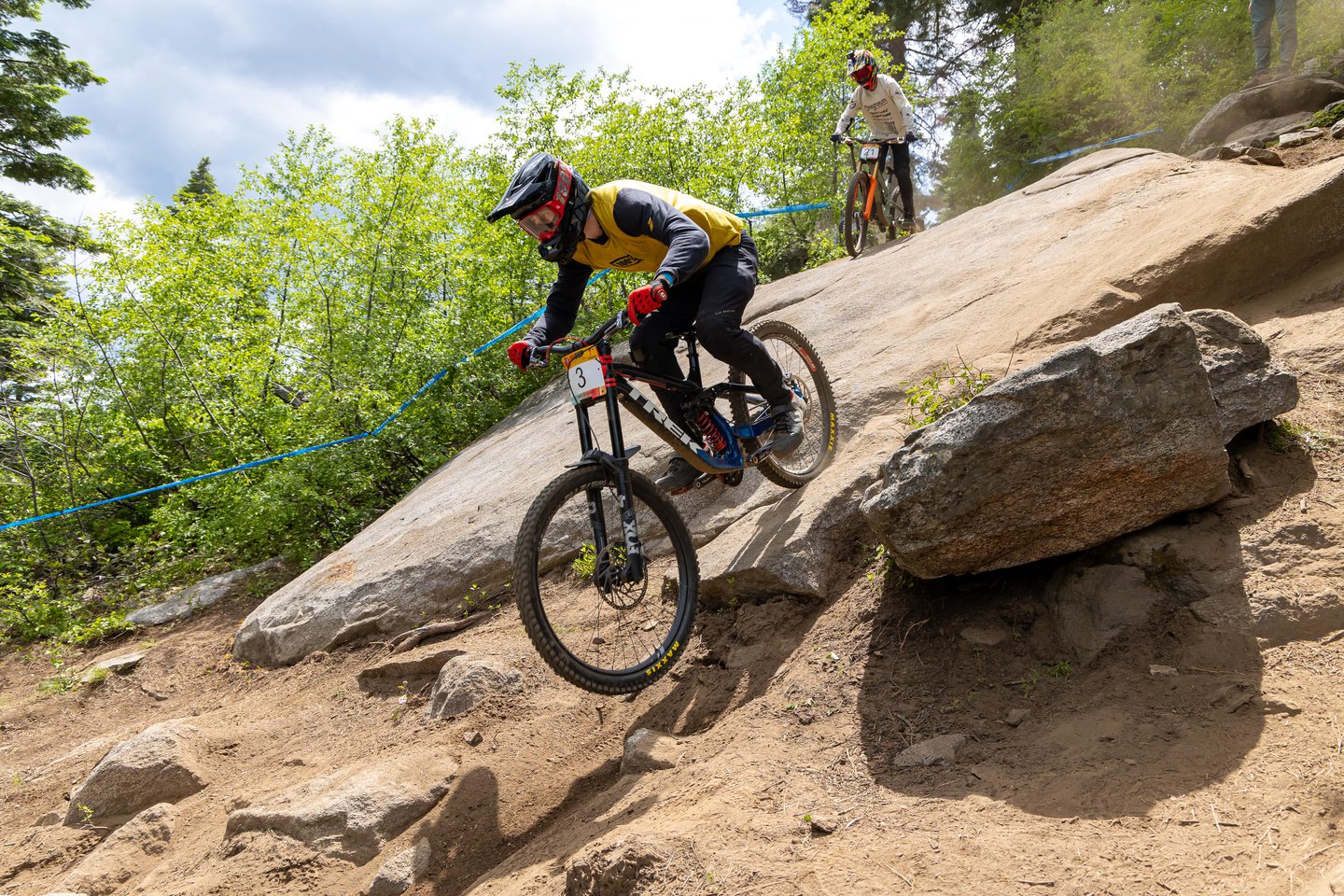 Day 1: Arrival & Axe Throwing
Welcome to Tamarack Resort! It's time to check into your accommodations. You'll stay cool and comfortable in any of the available lodging options—from a room at The Lodge at Osprey Meadows to a cozy cottage or townhome and all the way up to a mountain-modern chalet or spacious estate home.
After dropping off your bags, head to The Village at Tamarack to channel your inner lumberjack with axe throwing. The outdoor arena features four throwing lanes with two targets each so you can practice your aim while you enjoy delicious food and beverages from Seven Devils Taphouse just a few steps away.
Day 2: Downhill Mountain Biking and Paddling on the Lake
Get the blood flowing first thing with some exhilarating downhill mountain biking at the Tamarack Bike Park. Rent a premium downhill bike (helmet and pads included) from Tamarack Outfitters and then load up on the Tamarack Express chairlift for a ride up to mid-mountain. Here you'll be greeted with 33 miles of trails and 1,700 vertical feet of varied terrain for all levels of riders—from singletrack and berms to rock slabs and rocky chutes.
When you're done tearing it up on the trails, it's time to cool off at the Tamarack Waterfront on shimmering Lake Cascade—a reservoir with warmer water temps than Idaho's other mountain lakes. Rent a stand-up paddleboard or kayak to paddle around and explore the lake or just sit back and soak up some rays on the beach.
Traveling with children and want them to have a tailored, kid-approved Tamarack experience? Then sign them up for Camp Tam during your stay and let them enjoy full days of activity and adventure across the mountain.
Day 3: Ziplining and Boating
Kickstart your morning with an adrenaline-pumping zipline canopy tour. Tamarack's professional guides lead you and your group through eight different ziplines, two suspension bridges and a 105-foot treehouse. Feel the rush as you soar high above the forest floor (up to heights of 1,800 feet) through the fresh mountain air while experiencing breathtaking views of Lake Cascade and the surrounding landscape.
After an exciting morning, cool down and chill out with some boating fun at Lake Cascade. Rent a pontoon and cruise around the lake at your own pace. Or, if you're still feeling a need for speed, rent a motorboat and test your wakeboarding or water-skiing skills on the glasslike reservoir.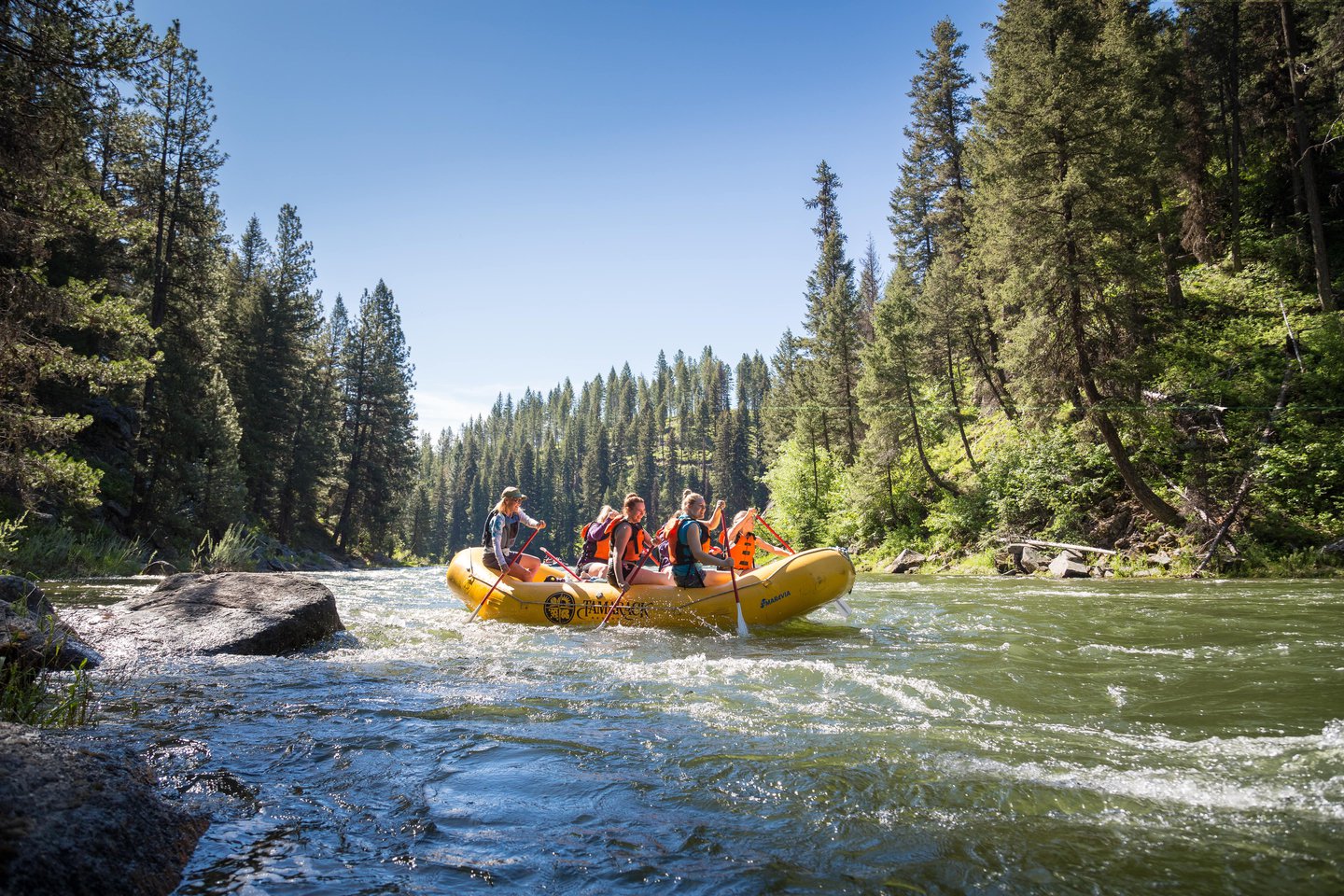 Day 4: Whitewater Rafting
Get ready for a full day of thrills and stunning scenery on a guided whitewater rafting trip. Tamarack's expert rafting guides provide the boat, paddles and lifejackets and take you on an unforgettable journey filled with big water and big fun along the North Fork of the Payette River. The scenic stretch of river features class II-III rapids and is enjoyable for first-time or seasoned rafters alike.
Day 5: E-biking and Jet Skiing
Rise and shine for a splendid e-bike ride! Choose your own adventure on the mountain's network of trails or join a Sunday e-Bike Tour to get expert guidance and trail-riding tips.
In the afternoon, it's time to rev it up again on Lake Cascade. Rent a jet ski at the Tamarack Waterfront and feel the wind in your hair as you spend hours zooming across the sparkling water.
Day 6: Fishing and Pool Time
After five days of moving all over the mountain, meadow and lake, it's time to slow things down with a guided fishing excursion on Lake Cascade. Expert guides teach you how and where to cast your line to land the lake's renowned jumbo perch. The lake draws anglers from all over the world for this record-breaking fish, but you can also find largemouth bass and rainbow trout. Feel the thrill of the catch as you breathe in the serene natural beauty.
As the day winds down, spend some relaxing time at The Lodge at Osprey Meadows' swimming pool. Take a refreshing dip and then soak those tired muscles in the large hot tub while you reflect on the day's reeling success.
Day 7: Disc Golf, Spa Treatment and Pickleball
Begin the day with a fun-filled round of disc golf on the resort's 9-hole course. Rent a set of discs from Tamarack Outfitters and challenge your group to a friendly competition while you trek across Tamarack's base area starting by the magic carpet next to the main parking lot (keep your eyes out for huckleberries—Idaho's state fruit).
Afterward, it's time to pamper yourself with a well-deserved treatment at The Spa at Tamarack. Indulge in a soothing Swedish massage or a restorative facial and body scrub. Your muscles and skin will thank you.
As evening sets in, you'll feel rejuvenated and ready to round out your day with a spirited game of pickleball on one of four available courts near The Village parking area. Rent paddles and a pickleball from Tamarack Outfitters and be sure to reserve a court in advance.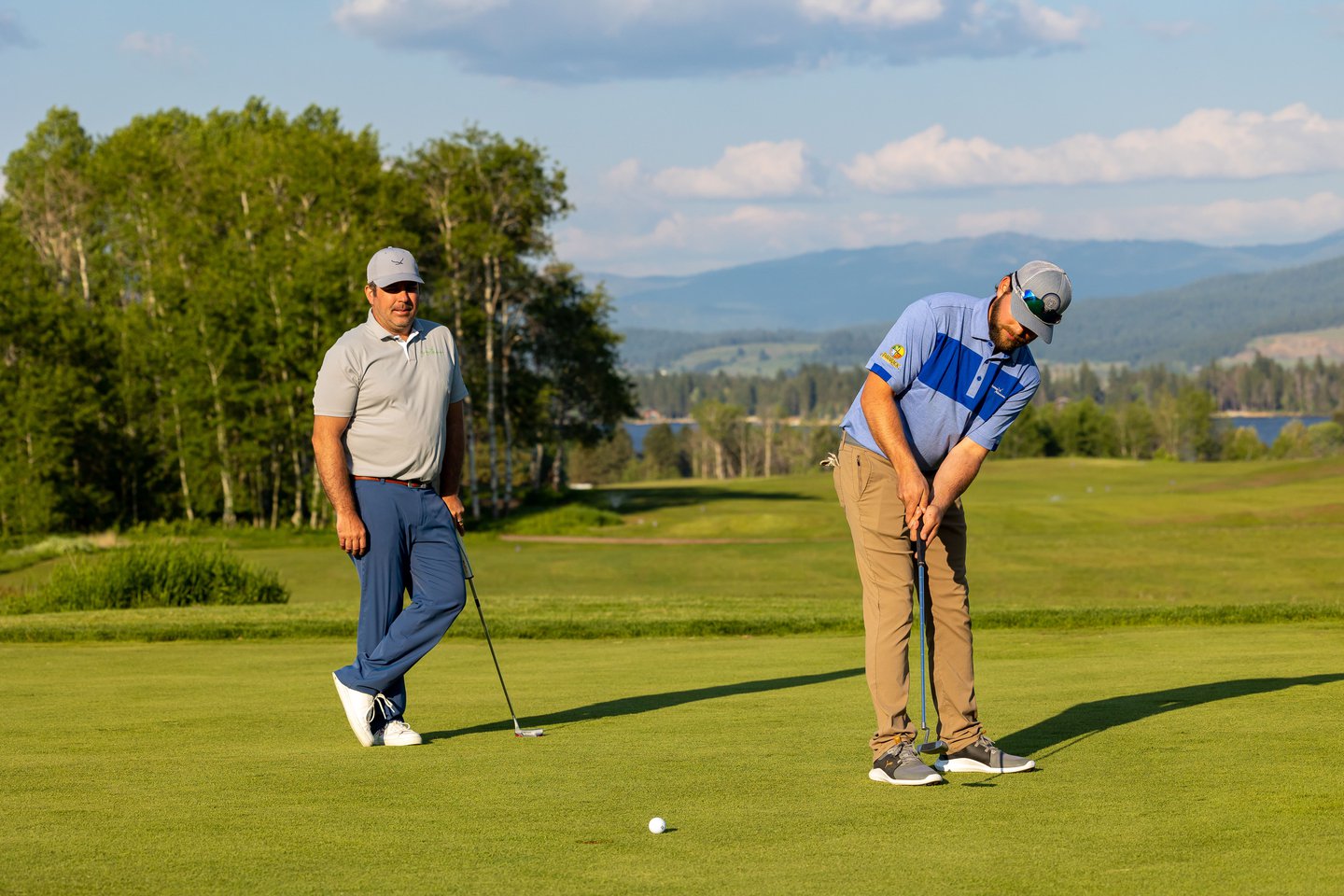 Day 8: Golf and Cross-Country Biking
Greet the morning with some time on the range—the Osprey Meadows Golf Course driving range, that is. Head to the pro shop in the Lodge at Osprey Meadows to rent clubs and then outside to hone your tee shots or dial in your short game on the practice greens. Book a clinic or a private lesson with a certified PGA or Nicklaus Academies professional and perfect your swing amid the majestic mountain backdrop.
After lunch, it's time to saddle up for a bike ride along the resort's 21 miles of cross-country trails. Rent a cross-country bike from Tamarack Outfitters and then access the trails behind the Lodge at Osprey Meadows. In early to mid-summer, you'll be treated to a brilliant array of colors from the vibrant wildflowers dotting the landscape.
Day 9: Scenic Chairlift Ride and Hiking
On your final morning, pick up a chairlift pass from Tamarack Outfitters and ride to mid-mountain for hiking. Stretch your legs as you explore on your own or join an informative hiking tour. Either way, be sure to pack your camera to capture the amazing panoramic views.
And there you have it—an activity-packed, 9-day adventure in Idaho. So, now that you're convinced of the wide variety of activities and amenities awaiting you at this "park once, adventure for days" destination, what are you waiting for? Book your next summer vacation today!