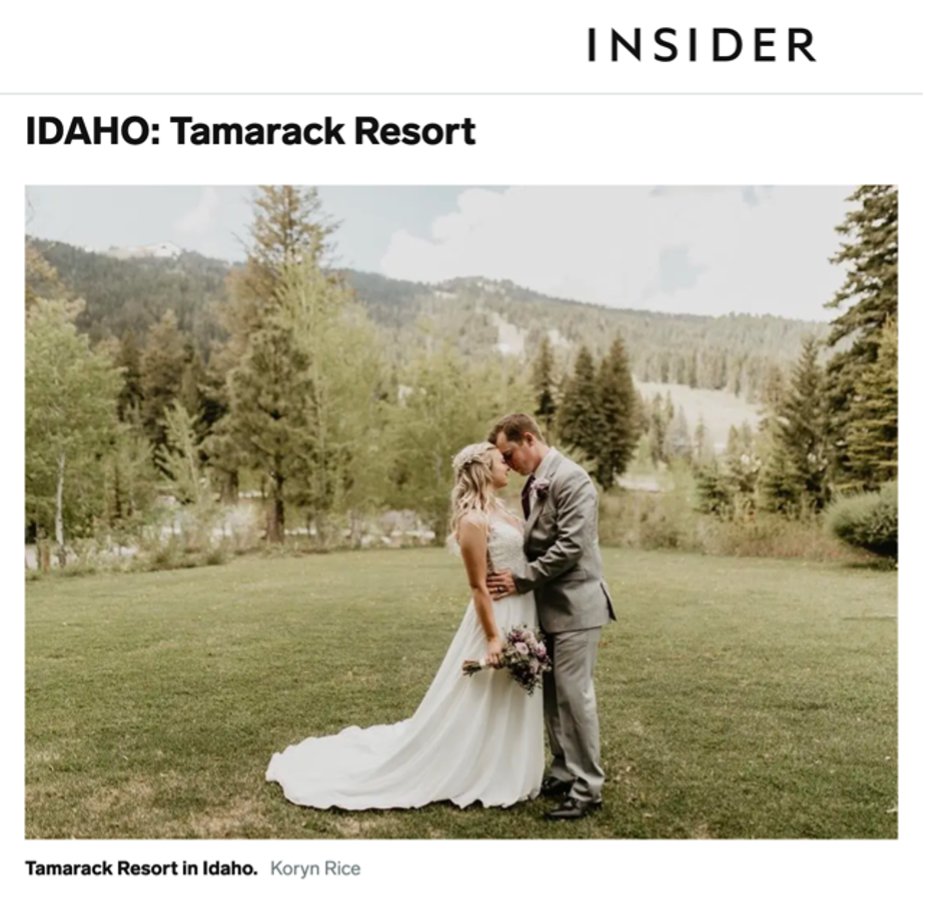 Every year, WeddingWire publishes its Couples' Choice Awards, recognizing the top wedding professionals in each state based on the reviews of 1+ million couples who use the platform. In 2020, Zoë Ettinger and Erin McDowell at Insider compiled a list of the best wedding venues in each state, with ratings of 4.8 or higher, and featured Tamarack as Idaho's top vote-getter.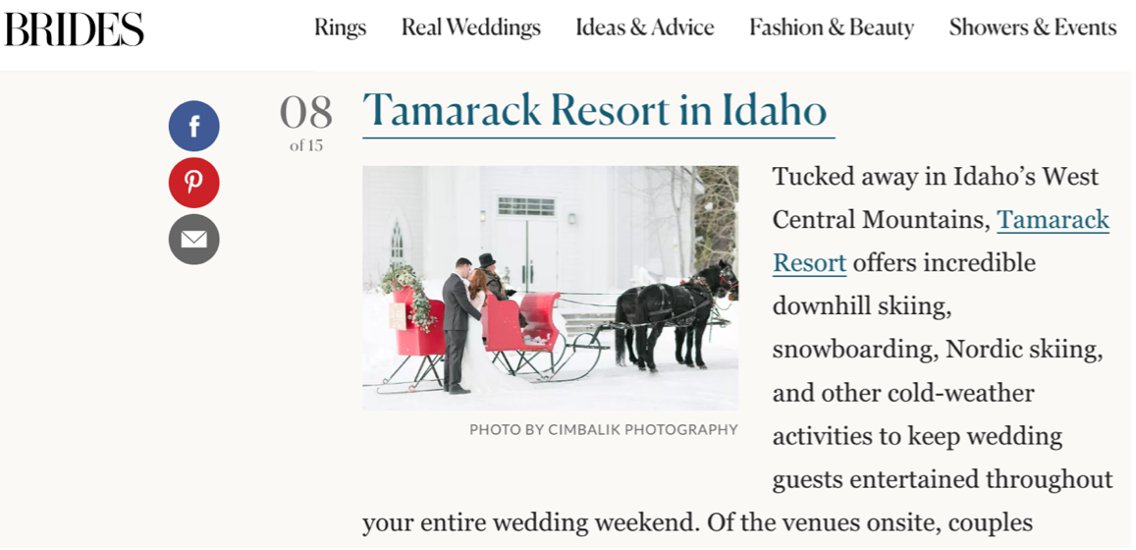 In a Brides article about the 15 best winter wedding venues across the U.S., Raven McMillan profiles Tamarack, highlighting The Arling Center's "… variety of distinctly charming spaces that provide swoon-worthy views ..." McMillan also touts the resort's prime access to winter sports and activities for wedding guests to enjoy as part of their visit.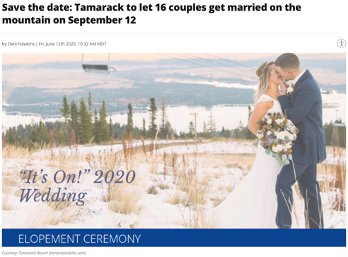 With many 2020 weddings being affected or canceled due to the pandemic, Tamarack stepped in with a unique elopement opportunity for couples to celebrate their special day on the mountain while still respecting COVID-19 guidelines and restrictions. The resort hosted fifteen 30-minute ceremonies on a first-come, first-served basis and one additional ceremony as part of an essay contest. These ceremonies were part of a package deal, which included a scenic chairlift ride to mid-mountain to exchange vows and enjoy a first dance overlooking Lake Cascade—along with a complimentary champagne toast and cupcakes. Several local and regional TV, radio and newspaper outlets covered the opportunity and even spoke with the essay-winning couple.