Has any skier ever slid up to load the lift on their first ride of the first day of the season and felt completely and totally prepared? We doubt it. If you feel completely ready for ski season, are you sure you won't forget your ski socks at home? But don't let that sense of impending frustration ruin your first ski day. Plan ahead and you can click into your bindings confident that you're as prepared for skiing as possible.
We've put together this checklist to help you stay organized as you prepare to go make some turns. So work your way through it, make sure you've got everything covered, and then stop stressing and enjoy the ride. That's most of the fun of skiing anyway.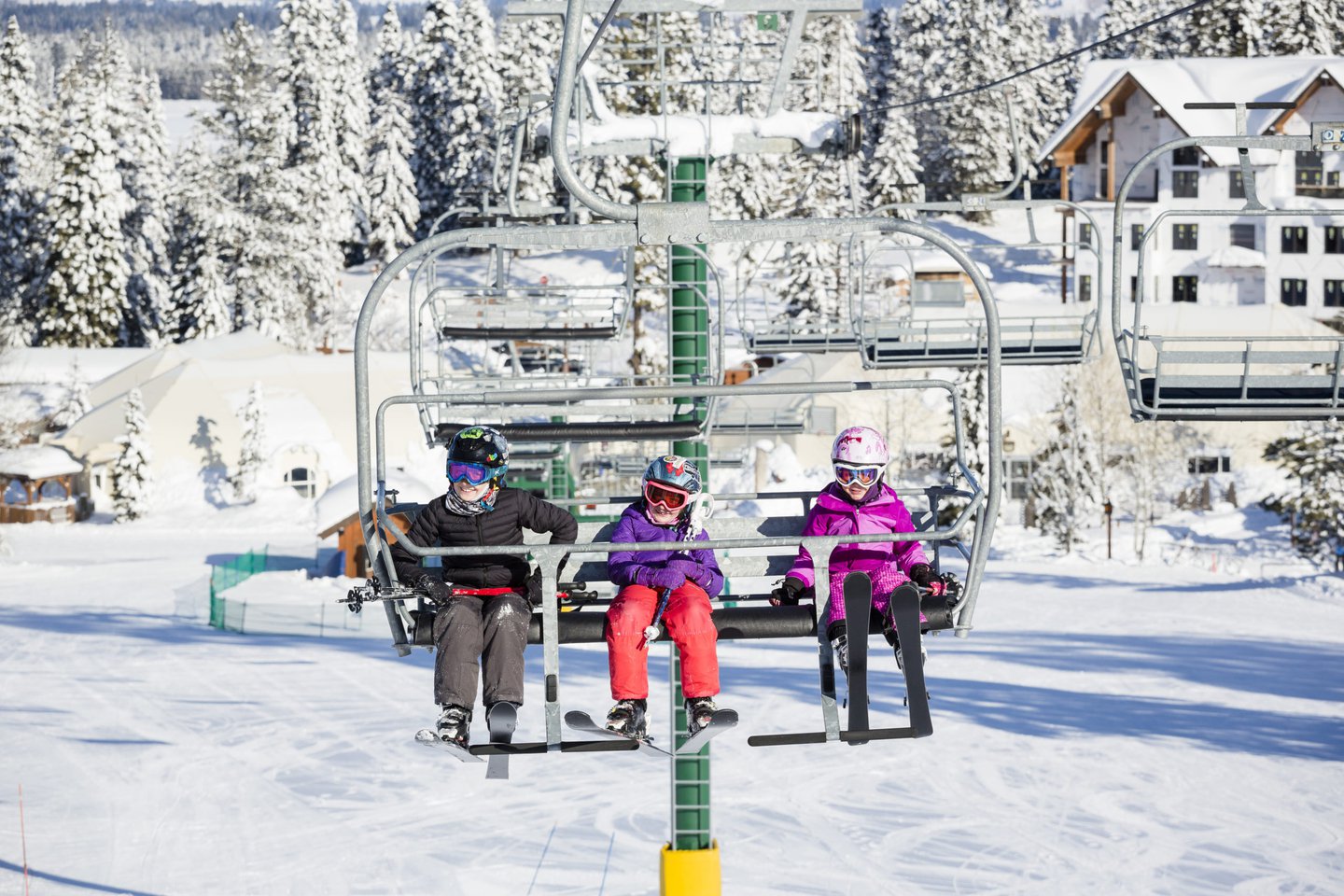 Get your pass or tickets early
You're not going skiing without a pass. Whether you're a All-Season Boundless pass holder, or you have a reloadable Express Card, get your ticket situation figured out as early as possible. It doesn't matter how prepared the rest of your gear is, without a ticket you're not going anywhere. And don't leave it till the last minute. Order it ahead of time and either pick it up or have it mailed well before opening day. Don't start your season standing around in your boots waiting at the ticket window. Show up with your pass ready and get skiing.
Check all of your gear
Your ski gear, like everything else in this world, is subject to atrophy. It breaks down over time. And it's tempting to just let that slide and defer maintenance. The problem is that we often end the season with haggard gear and then just let it sit all summer and are reminded on opening day of all the things we meant to fix. Fix them early!
First, get all the way dressed to go skiing at home. Put on your base layers, make sure you've got both ski socks. Are your gloves stinky? Order some new ones now. Can you find your buff? How scratched are your goggle lenses? Did you leave a sandwich in the pockets of your snow pants over the winter? How does your ski jacket work? Do all the zippers still slide? If your clothing is all good to go before the season, that's one less thing to stress about.
Then check your skis or snowboard. Do the edges need a grind? Are there core shots in the base you meant to get filled? Get on it! Drop your skis off at the on-mountain tune shop for a tune before the lifts are even spinning. Your first turns of the year will be that much sweeter on freshly tuned gear. The same goes for boots. Check your liners and make sure they're not moldy. Try them on, is it time to finally spring for a custom boot fit session? Your feet might thank you for it.
It might feel silly clomping around the house in your ski boots and jacket, but it's the best way to make sure all your gear is as ready for the snow to fall as you are.
Get in shape
If you've never dropped into your first turns of the season and felt your calves and thighs immediately burn, you're in better shape than we are. Skiing and snowboarding use a unique set of muscles that often doesn't get much action over the summer. So consider starting some ski-specific workouts well before the season starts. Focus on your legs and core. Squats, crunches, and burpees are all good exercises to build ski fitness. If your a truly dedicated ski bum and want to take it to the next level, wear your helmet and mittens in the gym, for added realism. They'll help you remember why you're investing in your fitness.
No one has ever skied their first day of the season and felt too in shape. But every minute you spend in the gym adds to how long you'll be able to ski that first day before you start feeling sore. So make the most of the off season and get in shape.
Get stoked!
This one should go without saying, but we ski and snowboard because we love it, right? So indulge your excitement. Watch your favorite ski movies while you work out, text your ski buddies your winter goals, start planning what runs you'll hit first. Skiing is exciting, you're allowed to be excited, so feed the stoke, winter will be here before we know it!